Brazil's new environmental policies
Environmental protection and sustainable development have been a recurring subject in Brazil's domestic and foreign policies. This blog post aims at throwing light on the newest developments in the Brazilian Judiciary and Executive Branches concerning this subject.
Since Brazil's independence 200 years ago, it is possible to spot four main periods of environmental policies one should consider in order to understand its developments. The first has uncanny similarities to the third, while the second may announce what the fourth will stand for. In all of them the common ground is that any movement that suggests any form of control or interference in the Amazon rainforest by third countries or parties is entirely rejected.
The first is the military dictatorship (1964-1985), when the country adopted a more nationalistic, protectionist and sovereign approach, affirming the right to freely explore its national natural resources. During this period, forest exploitation and wood and minerals extraction were seen as means to promote economic growth and national development.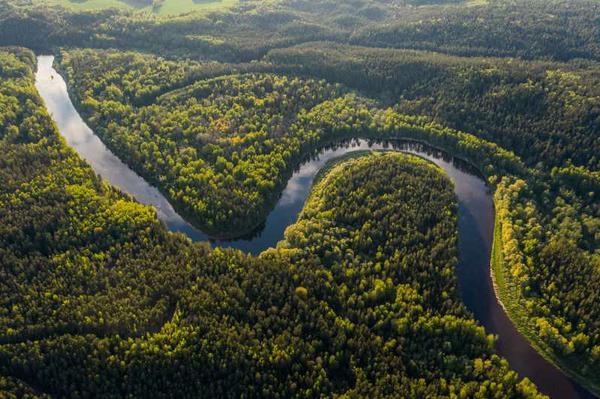 With democratization there was a shift in discourse and, thus, in environmental foreign policies, especially since the 1990s. On that decade, Brazil not only joined the main international environmental regimes, but hosted the United Nations Conference on Environment and Development (also known as the Earth Summit and as Rio 92) in 1992. Since then, Brazil has fostered – and even conducted – the conversation about the right of the countries of the global south to economic growth and sustainable development. In 2012, it hosted the United Nations Conference on Sustainable Development (or Rio+20) as well, showing its commitment with the formerly agreed commitments and the need to adopt new ones. Therefore, the second period goes from 1985 to 2018 and includes important progress in terms of environmental protection and engagement on international fora.
The third period overlaps president Jair Bolsonaro's administration (2018-2022), when a sovereign and protectionist speech was restored, as a revised approach of the above-mentioned military doctrine. At that time, an important amount of international actors called Brazil's attention to the need of compliance with established standards, notably in regard to the protection of the Amazon rainforest and diminishing greenhouse gas emissions. In spite of Brazil having an updated and comprehensive legislation on the matter, the main issue was how it monitors and enforces it. On account of that, European countries such as Austria, France, Germany and Ireland opposed the signature of the Mercosur-European Union agreement until the adoption of new environmental standards or a change in government. Moreover, Norway and Germany halted the Amazon Fund (Fundo Amazonia) donation due to political disputes with Brazil The adopted foreign (and national) policy turned the country into a pariah, on the words of the president himself and his foreign minister. A denomination they did not considered negative. On the contrary, praised as desirable.
Despite of the international backlash Brazil received during the last years, it is important to highlight that the Judiciary played an important role in guaranteeing the correct implementation of international environmental agreements. In 2020, the Brazilian Socialist Party (Partido Socialista Brasileiro – PSB) filed an Action Against a Violation of a Constitutional Fundamental Right (ADPF Nº 708) on the Brazilian Supreme Court (Supremo Tribunal Federal – STF) in regard to the fundamental right to a healthy environment. In light of the Constitution, article 225, that states "Everyone has the right to an ecologically balanced environment, which is an asset of common use and essential to a healthy quality of life, and both government and community shall have the duty to defend and preserve it for present and future generations", PSB argued that the government was not fulfilling its obligations in regard to the adoption of measures to mitigate climate change through the Climate Fund. On 1 July 2022, STF issued an historical judgment, in line with the most recent international standards in regard to the right to a clean, healthy and sustainable environment as being recognized as a human right. Through this judgment, STF recognized that environmental treaties have an elevated status within Brazilian legal system. In other words, they have a higher level than national ordinary legislation (called supra-legal) and, in some cases (if approved by the Congress by a special constitutional quorum), the same level of constitutional provisions. This judgment creates a precedent by stating that the duty to protect the environment and combat climate change is constitutional, supra-legal and legal. This judgment was seen by some Bolsonaro's supporters as a political setback. Furthermore, it guarantees that no (new or old) legislation or public policy that violates an environmental treaty is applicable.
A fourth period may have started on 30 October 2022, when Luiz Inácio Lula da Silva was elected president for a third (nonconsecutive) term. A change in tone can already be spotted on the last weeks. On his victory speech, he related social inclusion with environmental sustainability, requested a fairer international trade and promised to promote the sustainable development of the communities that live in the Amazon region in order to generate wealth without destroying the environment. He stated Brazil is open to international cooperation to preserve the Amazon, whether as investment or scientific research, under Brazil's leadership and without renouncing sovereignty. Furthermore, he stated he is committed to environmental pacification. In November 2022, thirty years after Rio 92, elected president Lula expressed his intention to hold the 30th edition of the Conference of the Parties of the United Nations on Climate Change (COP30) in the Amazon.
It is not yet possible to state that the new administration that will take over on January 1 2023 will reestablish the same multilateral pattern Brazil followed before Bolsonaro. Still, after the elections' results, Norway and Germany announced their willingness to unlock financial contributions to the Amazon Fund.
---
Elisa de Sousa Ribeiro Pinchemel is a Visiting Research Fellow at Institut Barcelona d'Estudis Internacionals, IBEI (2022). Researcher at Mercosur Research Group from UniCEUB (since 2008). Researcher at Geo$mundo - World Economic Geography from Universidade Tecnológica Federal do Paraná (since 2016). Researcher at Study Group on Law and International Affairs From Universidade Federal do Ceará (since 2021).