5th General Assembly in Brussels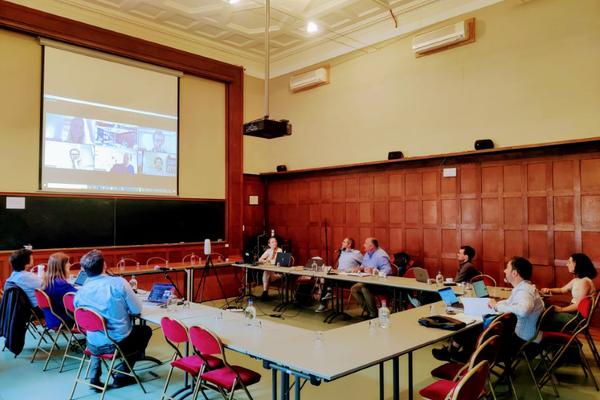 Following the climate change workshops and stakeholder meetings, the GLOBE team convened in Brussels on 08 July 2022 for the 5th and final General Assembly. In their opening remarks, Jacint Jordana (Project Leader, IBEI) and Adam Holesch (GLOBE Project Manager, IBEI) welcomed attendees to Brussels and thanked GLOBE partner KU Leuven for hosting the event.
Lewin Schmitt (IBEI) presented the GLOBE Survey on International Organizations (WP7), summarising the main findings and highlighting potential avenues for further analysis. This wielded a fruitful exchange amongst the scholars on pressing issues related to the study of international organizations.
Afterwards, Jacint Jordana presented the publication plan for the outstanding deliverables of the project and discussed the final roadmap with the various GLOBE project partners. This was followed by a discussion on the outstanding stakeholder meetings, dissemination activities, and the final conference. Ending the GA, the floor was opened for feedback, lessons learnt, and an internal evaluation of how the project is proceeding.